H.E. Isabel de Saint Malo de Alvarado
Vice-President and Minister of Foreign Affairs of the Republic of Panama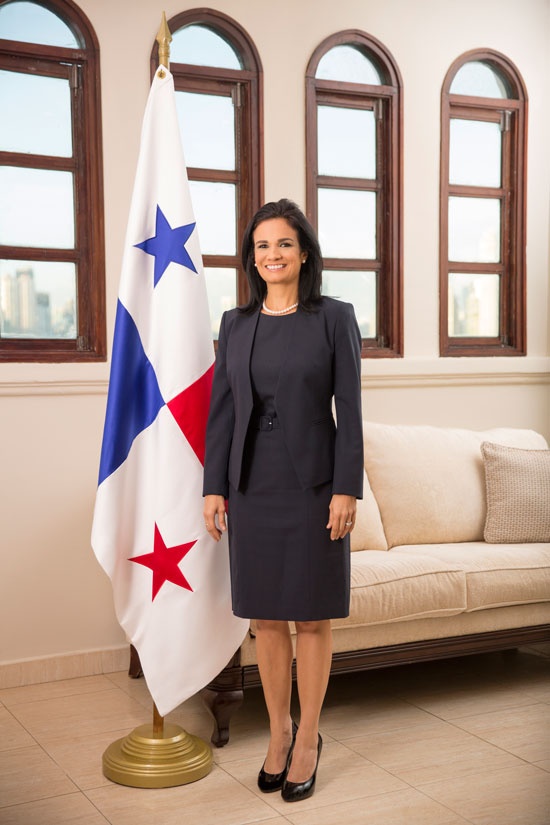 Isabel de Saint Malo de Alvarado has over 20 years' experience in consulting, development and implementation of public policies, in both international organizations and the private sector.
For 15 years, she worked as a Program Manager in the United Nations Development Program (UNDP). She also participated in the negotiations of the Panama 2000 Accords, which agreed on the legislation to create the Panama Canal Authority.
In 2007, she finished her career at the United Nations as Director of the National Consultation Process for Development. She served as Alternate Ambassador of Panama to the United Nations Organization.
In 2010 she was an independent facilitator of the national dialogue formed by the Presidency to reform Law 30.
She received the recognition of "Outstanding Woman of the Year 2012" for her career in enabling national accords.
She has been a board member at BBVA Bank, Fundación Democracia y Libertad, and the Women Corporate Directors Association of Panama, among others.
In her capacity as Vice-President, she leads the Social Cabinet and supports the National Consultation Council for Development, where she works to articulate social policy, in coordination with civil society, around the strategic goal of eradicating poverty and inequality through the adoption of the Sustainable Development Goals.
The vice-president also promotes topics regarding transparency, the fight against corruption and gender equality.
As minister of Foreign Affairs, her vision is to promote a foreign policy that places Panama as a country of dialogue, which bridges divisions and is at the cutting edge in topics regarding the Global Development Agenda.